When you're shopping for a car in the Marion, Illinois, area, it can be exciting when you find the vehicle you want to drive home. You'll probably be eager to hit the road and cruise through town in a car you love. First, however, you need to figure out your financing.
That's where the finance center at our Ford dealership comes in. Reach out to Watermark Ford of Marion now to get the loan or lease you need to take the wheel today!
---
Our Finance Center Team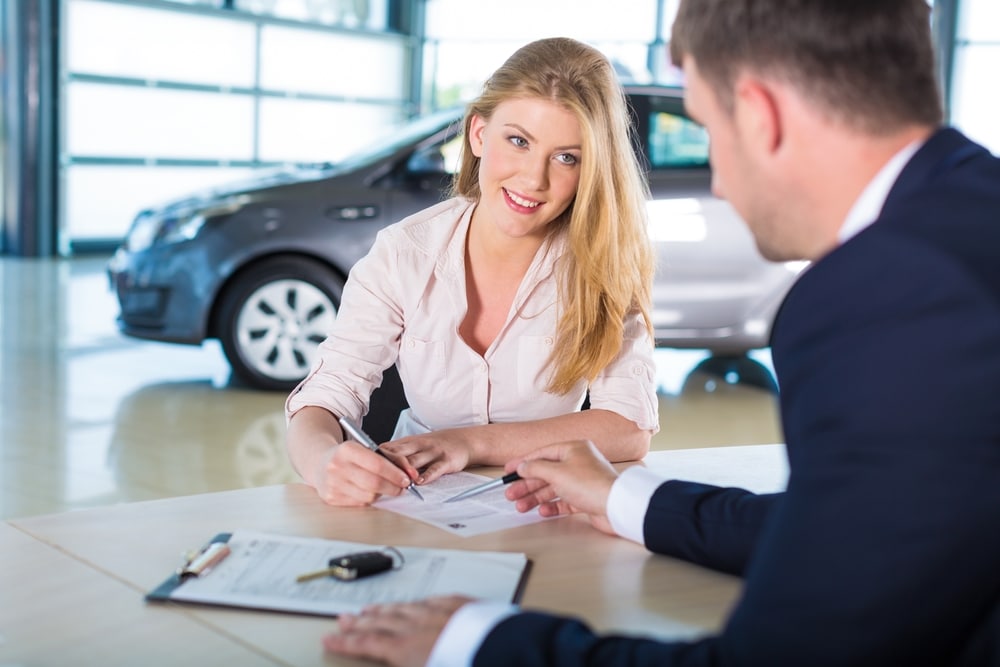 What makes up the success of our finance center is simple: the people.
Our team is made of up automotive financing experts who are here to help you secure the financing you need for your next car, truck, or SUV. They'll take the time to work with you one-on-one to answer all your important questions, like:
Should I buy or lease a car?
What kind of down payment should I make?
How long should my loan be?
Do I qualify for any specials?
Our team can also help you value your trade and apply the trade-in value of your current ride to your next loan or lease.
When you're happy with the financing plan you've built with one of our experts, we'll reach out to our close network of local lenders on your behalf to help you secure your loan at the right rate for you. Get started at any time by completing our finance application online.
---
Deals and Specials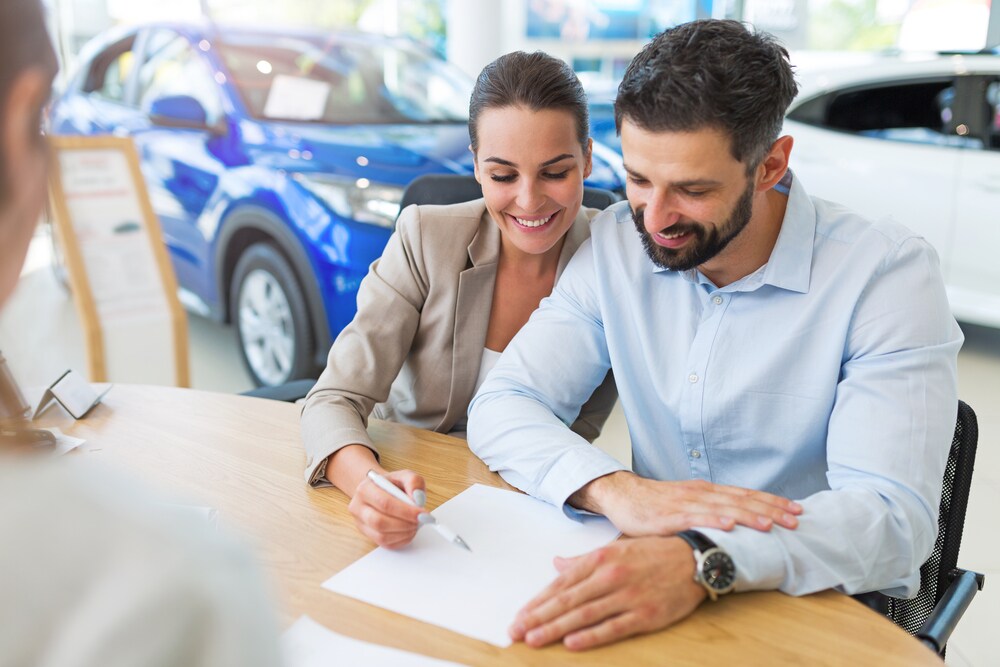 In our finance center, our goal is to put you behind the wheel of a car you love. To help you do that, we offer regular specials, incentives, and deals, like:
New vehicle specials
Manufacturer offers
Regional incentives
Pre-owned vehicle specials
Lease deals
Our deals change often, so be sure to check back regularly. You can find all our current specials here on our website. You can also reach out to our finance center directly to ask about any deals or incentives we may be running.
While you're here building your loan, our team will be sure to let you know if you qualify for any special financing or programs. We can apply that to your loan to help you get the kind of monthly payment you want.
---
Buying vs Leasing
Whether you should buy or lease is one of the questions we get the most often at our finance center. In truth, both are great ways to get behind the wheel! However, they each have their own unique advantages that are important to understand.
Leasing a car:

An auto lease is like a long-term rental. You pay a monthly amount to drive the vehicle for a set period of time while the dealership maintains ownership. This kind of temporary arrangement often results in a generally lower monthly payment than you may have had if you bought the car instead. Leasing also gives you the opportunity to drive a new car at more regular intervals. 
---
Buying a car:

Buying a car is right for you if you want to eventually own your car. When you buy, every payment you make builds equity in your vehicle. Buying a car also means you can decide how many miles you drive per year and how you upgrade or accessorize your vehicle.
The experts in our finance center can help you determine which option is most ideal for you. 
---
Finance a Car Today
Are you ready to buy or lease your next vehicle? Our Marion, IL, area finance center can help! Contact Watermark Ford of Marion and finance a car today!