Is your car due for brake service? If so, you may be wondering what happens when you bring your car, truck, or SUV, to a service center. Our team here at Watermark Ford of Marion wants to keep you informed throughout your automotive journey.
That's why we've created this guide to what happens during brake service. If you call Marion, Herrin, and Carbondale, IL, home, feel free to contact us with any questions or to book a brake service appointment with us today!
---
What Happens During Brake Service?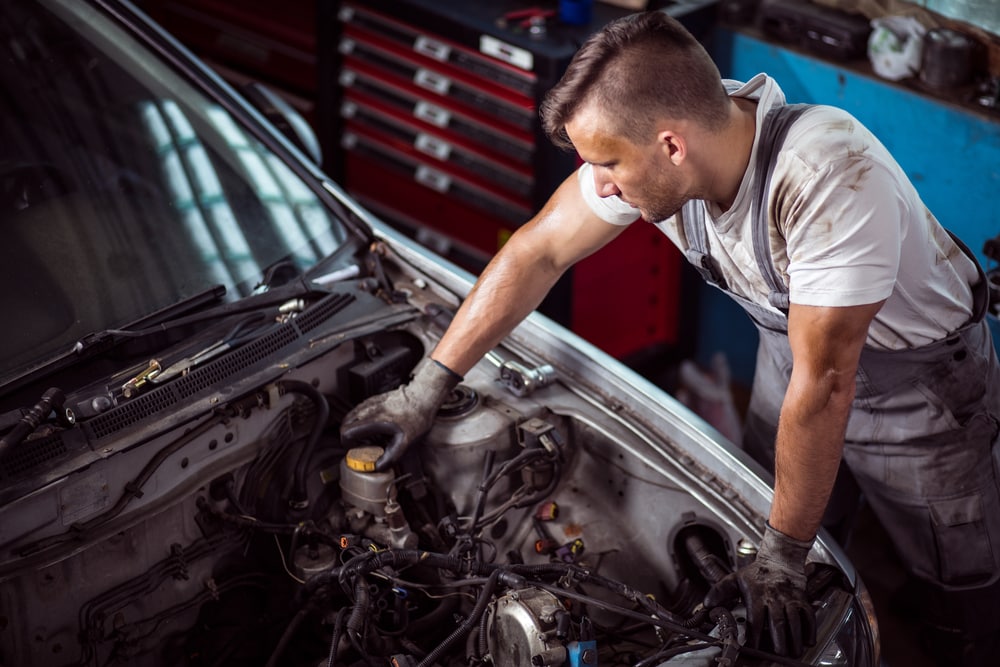 Brake service is when the components of your vehicle's braking system get inspected. A few of the key parts the technicians will check include:
Brake fluid
Brake pads
Brake rotors
Parking brake
Anti-Lock Braking System (ABS), if equipped
Depending on what the service technician finds, the brake service may include resurfacing the brake rotors, replacing the brake pads, refilling the brake fluid, and so on. The parts that don't need to be replaced will be cleaned and lubricated to ensure they continue performing properly.
Since the full braking system can only be accessed when the wheels are completely removed, it is most common for a service technician to inspect your brakes when you bring your car in for a tire rotation or similar service. Another option is to schedule a separate brake service appointment. 
---
Where Can I Have My Brakes Serviced?

As a good rule of thumb, have a trusted service technician inspect your brakes at least once per year. However, you should check the maintenance schedule in your owner's manual to be sure of the recommended brake service intervals for your specific make and model.
---
Why Should I have My Brakes Serviced?

Routine brake service gives you the opportunity to promptly address anything going on with your brakes, which helps avoid or mitigate damage to the system down the road. By keeping up with regular brake service, you can also extend the life of components, such as the brake pads, by ensuring they wear down evenly.
---
What Are Key Brake-Replacement Intervals?

In general, most disc brakes will need to be replaced between about every 30,000 and 50,000 miles. Rear drum brakes, on the other hand, may be able to go up to 150,000 miles before needing to be replaced. Typically, brake pads will need to be replaced every 50,000 miles or when they let you know by giving off a sign, such as a squeaking sound.
By listening to your car and staying current with brake service, you'll know when a part needs to be replaced.
---
What Are Some Signs I Need Brake Service?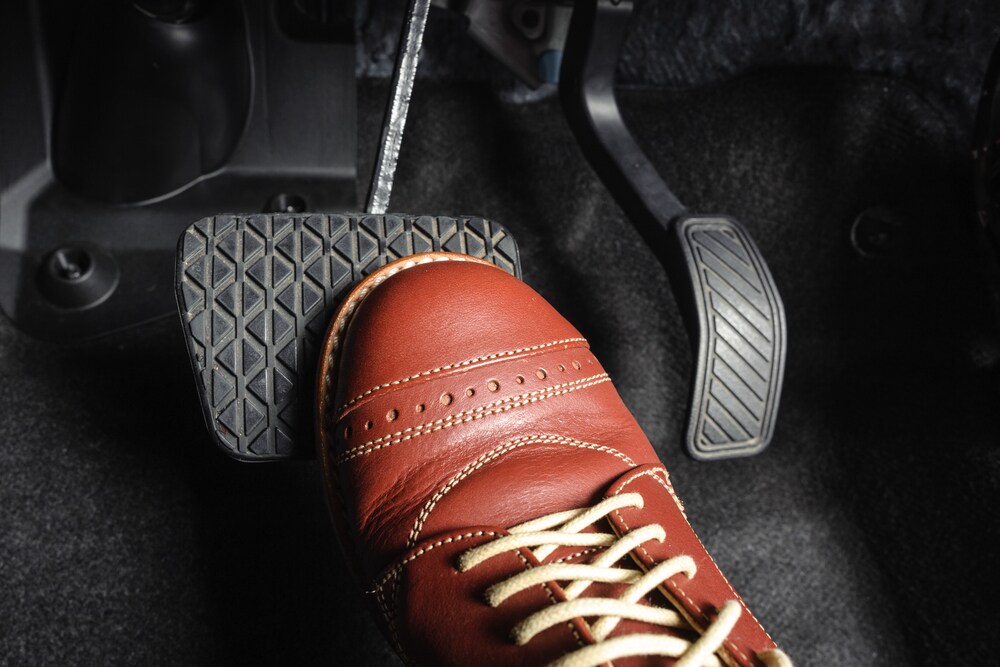 In addition to following your recommended brake service maintenance schedule, there are a few signs to be aware of that indicate your car needs brake service.
Pulling to side when braking
Difficulty stopping when braking
Grinding sound and sensation when braking
Finally, if any brake dashboard lights appear, flash, or simply remain on, your vehicle is telling you it needs brake service. 
---
Schedule Brake Service Today
Now that you have a better sense of what's done during a brake service, it's time to schedule your next appointment. Do so online or by giving us a call at Watermark Ford of Marion.
We look forward to helping you travel throughout Marion, Herrin, and Carbondale, IL, safely, and with brakes you can rely on for miles to come.