When it comes to cars, the engine gets all the attention-but the transmission is just as important! It sends power to the wheels, a function you wouldn't be able to drive across Marion, Herrin, and Carbondale, IL, without.
When you need transmission repair near you, turn to the experts at Watermark Ford of Marion. We help Illinois drivers keep their cars' transmissions at the top of their game. Now, let's shift gears and discuss what we can do for you. 
---
Our Transmission Repair Services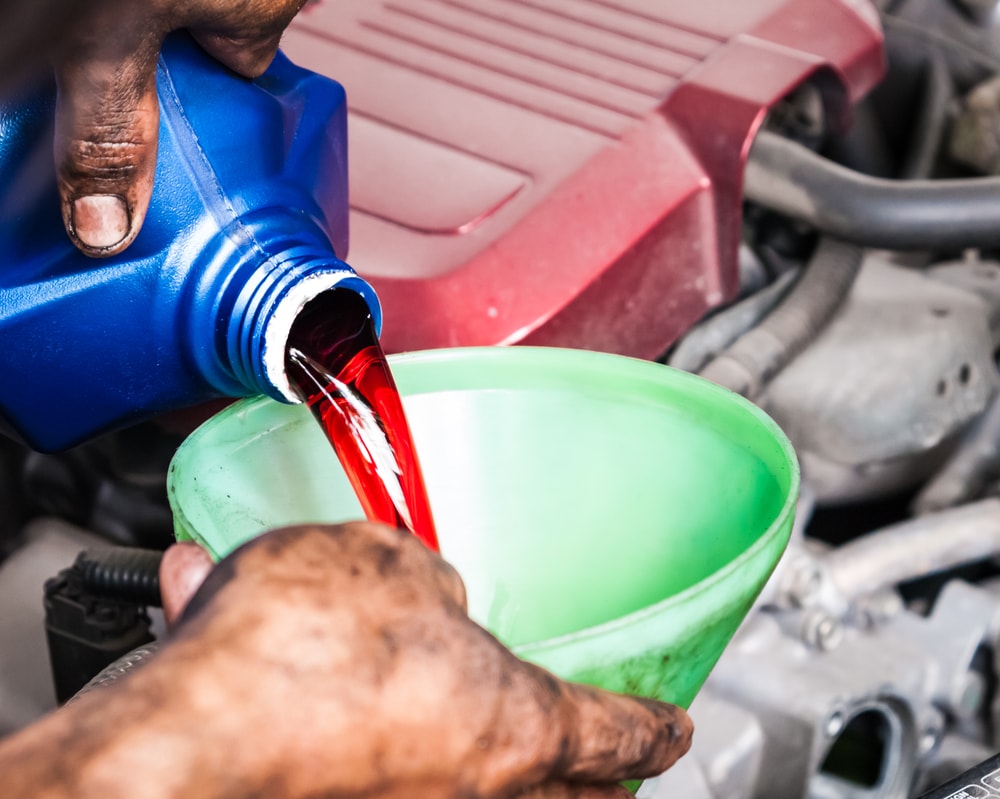 Whether you drive a Ford or any other vehicle, we want to help with transmission service. Our certified technicians are highly trained and experienced in these sorts of repairs, so let us put our skills to work for you! We'll handle your:
Transmission flush and fluid change
Automatic transmission service
Manual transmission service
So, whether you just need your transmission fluid topped off or a full transmission replacement, our trained technicians are on it. We'll make sure your transmission is humming along smoothly so you can drive with confidence.
---
How Often Do I Need Transmission Service?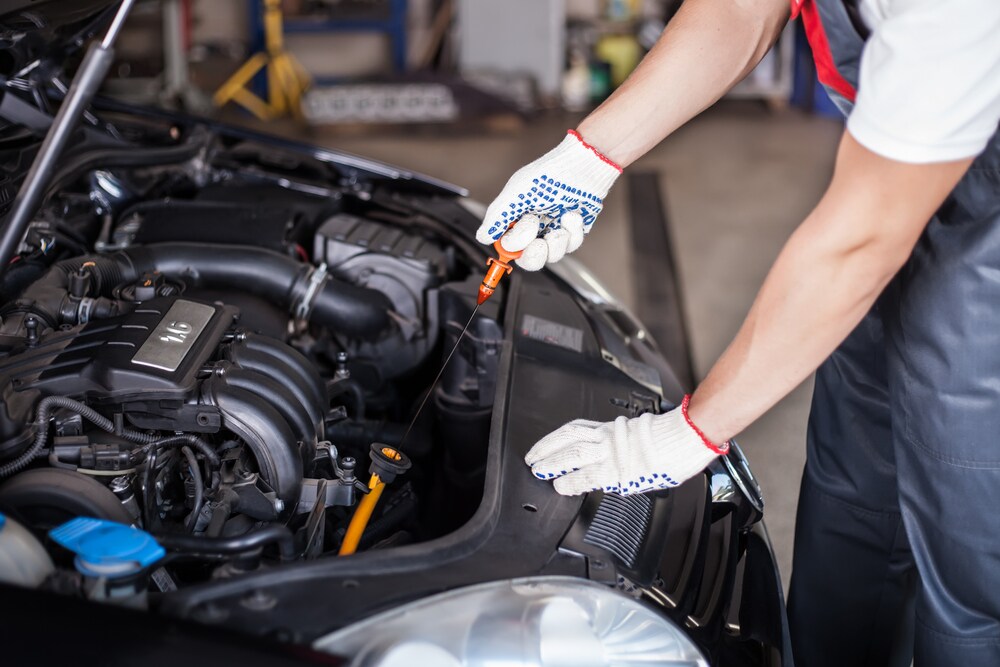 The exact interval between transmission service will depend on the car you drive and your driving habits. For that reason, you'll see best results when you follow the guidelines set out in your vehicle owner's manual.
Most transmissions these days are automatic. Most manufacturers recommend changing automatic transmission fluid every 30,000 to 60,000 miles. If you tow and/or drive in the city often, you may need more frequent fluid changes.
A member of our service team can help you determine whether your transmission is due for maintenance.
---
Signs Your Car Needs Transmission Service
Always be on the lookout for warning signs that your vehicle's transmission needs to be serviced. Keeping up with factory-scheduled maintenance is important, but you should pay close attention to the signals your car gives off as well.

These signals may include:
Your transmission is leaking fluid: Transmission fluid can be bright red, dark red, or brown. Watch for fluid leaks under your car.
You notice unusual odors: If you detect a sweet, burning smell, it may be related to the transmission fluid. 
Your transmission shifts poorly: If you experience rough or delayed shifting, don't ignore it. Have your transmission checked by a certified technician. 
Another major sign? Your check engine or transmission warning light may turn on. These may illuminate for numerous reasons, including malfunctions, so you will need to have your car inspected before you know the cause.
---
Where Can I Get Transmission Repair near Me?
We welcome all Marion, Herrin, and Carbondale, Illinois, drivers to have their manual and automatic transmissions serviced here. We perform quick, high-quality repair work so you can return to the road sooner. In every way, we're here to serve you.
Book transmission repair near you at Watermark Ford of Marion today!