While in stop-and-go traffic around Marion, Herrin, and Carbondale, Illinois, you might have found yourself thinking about how using your brakes so often affects your vehicle. More specifically, you may have wondered about how much longer your brake rotors can keep up with your brake use.
The Watermark Ford of Marion team is here to teach you about your brake rotors and when it might be time to get them replaced.
---
What Do Brake Rotors Do?
Brake rotors are what your brake pads clamp onto to stop your wheels. When you press on your brake pedal, hydraulic fluid inside the master cylinder gets compressed and creates pressure.
This pressurized fluid is sent through the brake lines to calipers. The calipers cause the brake pads to clamp onto the rotor and slow down your vehicle through friction. 
When your rotors are malfunctioning or worn out, you will notice a difference in the performance of your entire brake system.
How Long Do Brake Rotors Last?
The lifespan of brake rotors is about 30,000 to 70,000 miles depending on driving conditions and the quality of your rotors. Your driving style also impacts the longevity of your rotors as aggressive use of the brake system can wear out parts much faster.
However, brake rotors usually last longer than brake pads and can be resurfaced rather than replaced. Additionally, different types of rotors are made to last longer than others. For instance, carbon-ceramic rotors are meant to last the entire life of the car. 
---
Signs You Need New Brake Rotors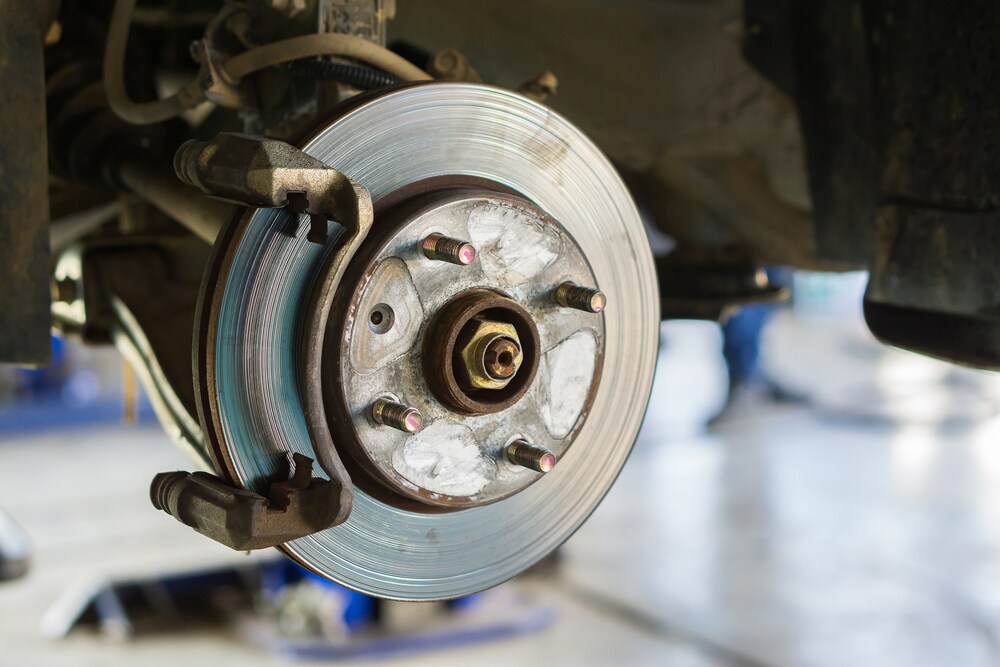 When you need new brake rotors, your vehicle is likely to display certain signs. They can include:
Vibration in the steering wheel or brake pedal when braking.
Screeching, squeaking, or squealing sounds when braking. 
Grooves, scores, or cracks on the rotors.
Blue tint, hot spots, and/or rust on the rotors.
Reduced braking power and taking longer than usual to stop
These signs can indicate other issues in your brake system, but they are common for brake rotors. However, to adequately determine if your rotor is causing these symptoms as well as to resolve these issues, you should schedule an appointment with a mechanic.
---
How to Make Rotors Last Longer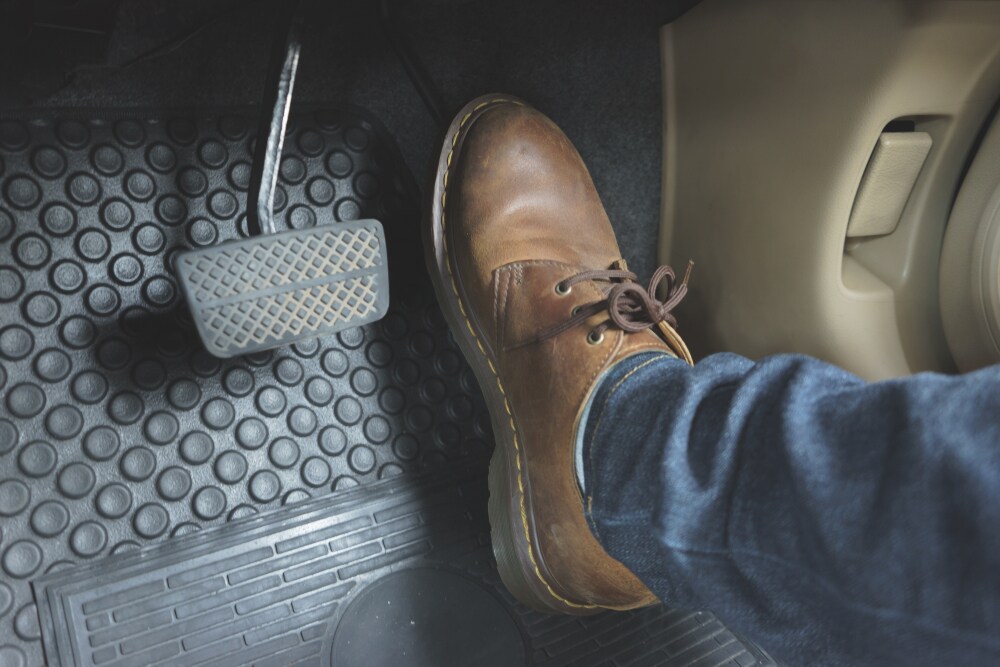 Whether you've just put new rotors on your car or are trying to prevent excess damage to your existing rotors, there are ways you can prolong the life of your rotors.
One way to do that is by braking slowly rather than making hard stops. This is especially important at high speeds. Coasting to a stop in the city will also decrease the wear on your brake rotors.
Also, if you frequently drive up and down hills, downshifting instead of relying on your brakes to keep your speed low will help prevent excess rotor wear. 
---
Schedule a Brake Rotor Inspection
If you've noticed a change in the way your brakes respond while driving around Marion, Herrin, or Carbondale, IL, it might be time to schedule a brake rotor inspection.
Secure a service appointment with our experts at Watermark Ford of Marion. We'll have you in and out with new brake rotors in no time.